Oh it is almost fall again and with fall comes amazing boots. I love boots. Seriously what woman doesn't?
I have been eyeing these beauties for a year now. They are UGGs and I am very curious to see if they would be as comfortable as my pair of UGGs.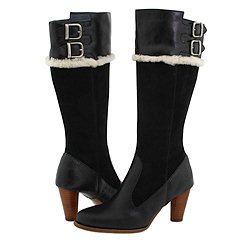 Right now VS is have 20% off all boots, one word for ya...HOLLA! Here are some that I love.
Super cute but $450
Digging the gray ones.
While J and I were at Macy's the other day I ran across these. Now everyone keep in mind that I am a country girl at heart. :) I just love the slouch in them. I was promptly told no and quickly escorted out of the shoe department. Boo.